BAA
Terminal
T2A
Heathrow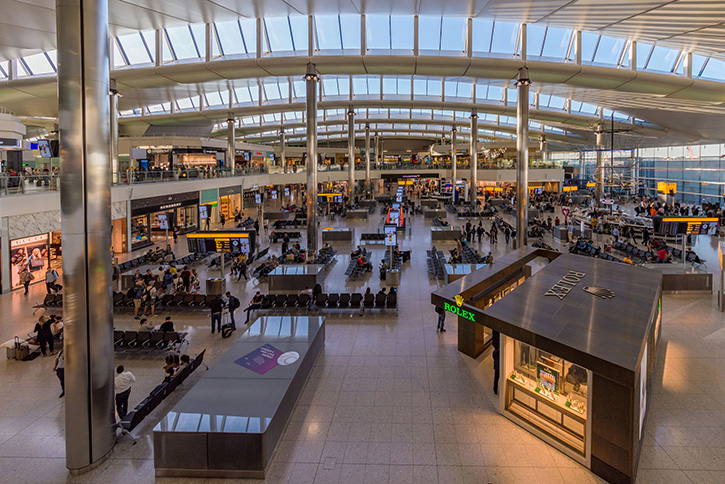 Development of a bespoke sustainability assessment tool with BRE and BAA for Britain's largest and busiest airport.
Date completed: 2014
Location: Heathrow Airport, Hounslow, Middlesex, UK
Architect: Pascall+Watson, Luis Vidal + Architects, Foster and Partners
Client: BAA & Heathrow Airport Limited
Category: Aviation
Size: 200,000 m²
British Airports Authority (BAA) has replaced Terminal 2 at as part of the Eastern Campus redevelopment at London's Heathrow Airport. Committed to sustainability, BAA instigated discussions with BRE Global to formulate BREEAM criteria specific to airport terminals. Marie was appointed to facilitate the development of a Bespoke Sustainability Assessment method specific to airport terminal buildings. The design of T2A was first reviewed using BREEAM criteria for different types of buildings to produce a bespoke airport checklist. A series of workshops with BAA and BRE then helped refine practical codes. This involved removing and amending some criteria to suit the airport environment - particularly in areas of ecology and transport - while new credits were created for elements such as easy wayfinding and aircraft stand efficiency.
Prior to founding Blue Skies Environmental Consulting, our Director - whilst at Ramboll led the sustainability work of BAA Terminal T2A Heathrow.