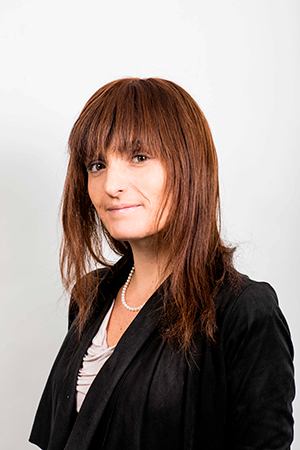 Marie
Sebban
Lee
MSc,
MEng,
WELL
AP,
BREEAM
AP,
BREEAM
International
Assessor,
Low
Carbon
Consultant
DIRECTOR
One of the Women's Engineering Society (WES) Top 50 UK Women in Engineering 2017, Marie is a recognised industry leader in sustainability. With her unique combination of passion, originality, and expertise, she has pioneered an array of innovative environmental solutions for major projects across Europe, the Middle East, the USA and Africa.
Marie has a broad experience and in-depth knowledge of a wide range of environmental and wellbeing assessment methods (including BREEAM, WELL, ESTIDAMA PBRS and LEED). This, combined with her friendly, collaborative approach, allows her to guide project teams from feasibility stage through construction to operational use so as to achieve successful certification and optimal environmental performance throughout. Marie delivers increased value by interrogating and analysing the design, and providing expert environmental advice. Her innovative work has won awards, transformed industry practice and helped shape government policy.
Marie is passionate and knowledgeable on all matters relating to sustainability, energy, environmental design and certification. We've worked together for a number of years and she is always prepared to go the extra mile. I trust and value her advice and wouldn't hesitate to recommend her for any project.

Nigel Craddock, Pascall + Watson
Marie has also lectured on sustainable masterplanning at University College London (UCL) and has conducted research on carbon sequestration at the renowned Department of Earth & Environmental Engineering - D.E.E.E of Columbia University (New York, USA).
Before founding Blue Skies Environmental Consulting, Marie occupied senior positions at several prestigious international companies including Ramboll, Hilson Moran and ChapmanBDSP.
Marie is a WELL and BREEAM Accredited Professional (WELL AP & BREEAM AP), a BREEAM International assessor and a Low Carbon Consultant (LCC).
Marie has a Master's degree in engineering (MEng) from the Ecole Centrale de Nantes. She then completed a EUREC (European Renewable Energy Research Centre) Master of Science degree in renewable energy based at the prestigious Ecole des Mines de Paris.
She is fluent in English, Spanish and French.
Main
areas
of
expertise
Environmental & wellbeing certifications (BREEAM, WELL, LEED, HQM, SKA, ESTIMADA, etc.).
Sustainable building and masterplanning design
Bespoke sustainability frameworks and policies tailored to clients' building portfolios
Environmental & energy strategies - Low and Zero Carbon (LZC) feasibility studies