Pulkovo
(Saint
Petersburg)
Airport
–
New
Terminal
and
Pier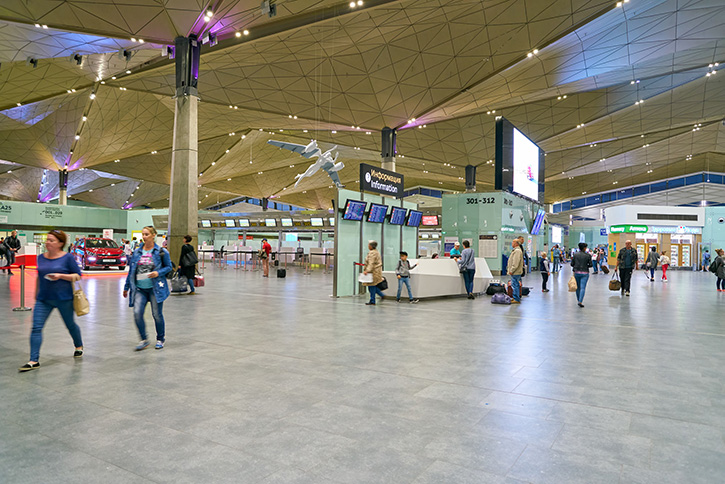 BREEAM and energy strategy for St. Petersburg Airport's new terminal and north pier.
Date completed: 2014
Location: St Petersburg, Russia
Architect: Grimshaw Architects, Pascall + Watson
Client: Pulkovo Airport
Category: Aviation
Size: 110,000 m2
The design of the new terminal building and north pier at Pulkovo Airport in St. Petersburg is part of a €1bn redevelopment project to transform St Petersburg's airport into a major international hub and provide a landmark gateway to the city itself. Shaped by extreme climatic variation, the gateway building shields passengers from harsh temperatures with its striking roof and envelope. The new terminal has been benchmarked using the BREEAM International Bespoke methodology ('Very Good' rating). Sustainability workshops ensured that an inherent sustainable design ethos was applied to the project and that the entire design team gained an understanding of the successful integration of BREEAM credits and process into their design. Energy saving techniques including heat recovery and daylight linked digital lighting controls are examples of some of the many carbon reduction measures incorporated into the building.
Prior to founding Blue Skies Environmental Consulting, our Director - whilst at Ramboll - led the sustainability strategy of Pulkovo Airport.