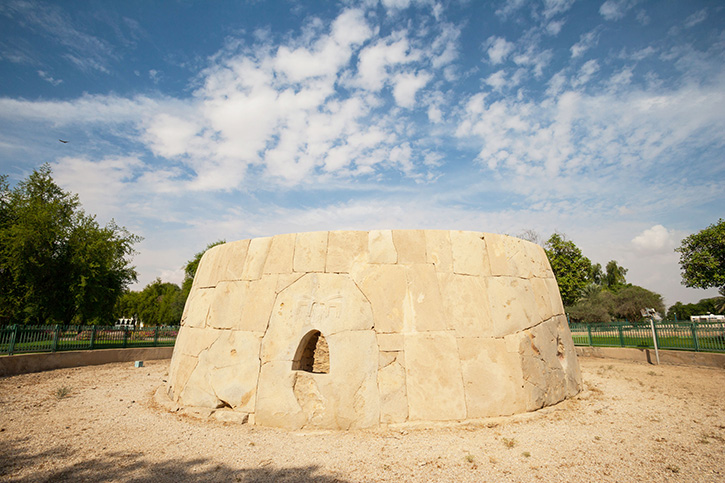 Estidama Pearl Sustainability strategy for a UNESCO World Heritage Site in the UAE.
Date completed: 2011
Location: Al Ain, UAE
Landscape Architect: Gustafson Porter + Bowman
Client: Abu Dhabi Authority for Culture & Heritage (ADACH)
Category: Cultural heritage - Leisure
Size: 183 ha
As one of the earliest archaeological example of oasis settlement and agriculture in southeast Arabia, Hili is a site of national, regional and international significance It is part of the cultural sites of Al Ain which constitute a serial property that testifies to sedentary human occupation of a desert region since the Neolithic period. Hili features one of the oldest examples of the sophisticated aflaj irrigation system which dates back to the Iron Age. These cultural sites have been added to UNESCO's World Heritage List in 2011. Marie was sustainability consultant for the extension of the existing park. She developed a strategy which holistically incorporated sustainable principles into the full range of environmental aspects covered by the Estidama Pearl Building Rating System (3 Pearl).
Prior to founding Blue Skies Environmental Consulting, our Director - whilst at Ramboll - led the sustainability strategy of Hili Archaeological Park.